Could Sponsorship Be Game-Changing When Hiring Specialists?
Written by Debo Soyoye.
As recruiters, we're typically contacted by candidates who require sponsorship to work in the UK and must tell them 9 times out of 10, that the client is unable to offer sponsorship, even if that candidate may be exactly what they are looking for.
I understand it's a complex process, but it does have its fair share of advantages.
Firstly, think about this from the candidate's perspective.
If they are not able to work, they may not be able to stay in the UK, right? So, because the company hasn't been through the legal process and costs, (this may apply to you) they must let an amazing candidate go, who is potentially sent back to their respective country. The company will then end up hiring someone who is not as experienced in the field, nor do they have the same technical ability.
A licence to sponsor costs as little as £536 if the organisation is a charity or defined as a small entity; or £1,476 for large sponsors.
Once the Sponsor Licence application has been granted the business would gain access to the SMS system through which they can assign a certificate of sponsorship to the candidate. The cost for the certificate is £199 plus an Immigration Skills surcharge of either £364 or £1000 per year of sponsorship.
"So, you're telling me I could have the BEST candidate, for less than £6k over a 5 year period?" YES!
Let that sink in.
Sponsoring foreign candidates brings fresh perspectives, diverse skill sets, and specialised knowledge. It's proven that diversity also parks innovation, boosts productivity, and makes businesses more competitive.
Maybe I'm just speaking for myself, but I'm sure we've all had a job that's quite niche and it's evident there's a shortage of local talent. Then, when searching for the right person, we have found candidates who are spot on. Sometimes the same day of receiving the role! BUT, because they require sponsorship, we have to let them go…
"Visa sponsorship bridges the gap so that we can attract experts where local talent might be scarce, fostering economic growth."
What I can say is, work visa sponsorship promotes diversity and cultural exchange. It enriches our workforce with varied perspectives, leading to better creativity, problem-solving, and collaboration. Who doesn't want that?
Candidates are also less likely to leave, meaning you'll improve employee retention, because they'll have built a better, more trusting relationship with you off the back of the support.
As employers, we have a choice to make.
Work visa sponsorship can be a gateway to innovation and growth so it's crucial to weigh these pros and cons carefully and align them with your organisation's goals.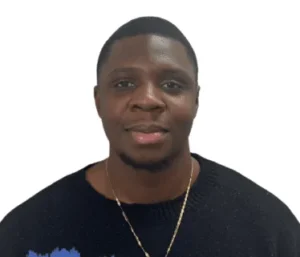 Debo Soyoye, Recruitment Consultant 
For more information on how you can sponsor candidates, get in touch with letitia@elizabethnorman.com who will direct you to the right people.
Head back to our resources centre for more industry updates, latest news and recruitment support.