Kick-start Your Career with an Entry Level Job in Insight
Insight is an incredibly rewarding career option that allows you to explore what influences the decision-making process, and offers many interesting, and diverse opportunities.
Insight is a broad church: It welcomes great writers who thrive in market intelligence, alongside blue-sky creative thinkers. If you're interested in video, a career in ethnography might beckon.
An econometrician could be attracted by openings in data modelling and if you're just plain curious, why not investigate a career in market research.
Before you start to contact employers and recruiters about a career in Insight, do your research and decide which area interests you most, and suits your skills. Find companies that offer services in the areas you have selected.
Target organisations in markets that interest you, too. Insight is a central, strategic plank across a wide range of markets: government, consumer, manufacturing, B2B, retail, financial, youth, and healthcare are just a few of the many options.
Social and political markets are the most popular and jobs in this area are very competitive.  If you are applying to companies in this field, consider roles in your second option as well. It's possible to move from one market to another later in your career.
Don't bank on trainee roles being advertised. Most are handled by agencies or consultancies, which provide data and insight services, and consulting. A lot of these are small companies which take on a few trainees rather than running large, advertised campaigns. Larger firms, manufacturers for example, do have Insight teams but in the main, they focus on those with more experience.
Having found companies that employ people in your area of interest, you should then find someone who heads up talent or the team of interest and contact them directly (LinkedIn). Let them know why that area of Insight is of particular interest, and why you are well suited to that area. Show off your research! You should also follow them on LinkedIn, contact internal recruiters, and keep an eye out for suitable roles advertised.
Persistence pays off, so keep trying. It may be that an organisation isn't recruiting for someone like you right now, but they might be in a couple of months. If the role you are offered isn't perfect but a good way in, don't dismiss it. Insight is a very dynamic profession, as are the careers of those within it. You will have the opportunity to develop, change, and progress once you get your foot in the door.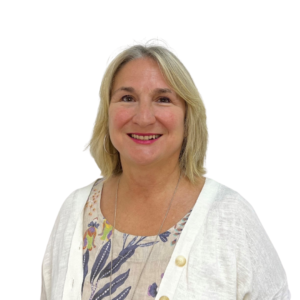 If you are looking for a role in insight, get in touch with us today: hello@elizabethnorman.com
For our latest guide on how to write a CV, click here.
Check out our most recent interview with a writer, turned junior content trends analyst on how she secured her first role in insight and analytics: click here.