Exploring Insights – A Walk on the 'Client-Side'
Emily Pool caught up with Abi Allard to discuss her role as a Research and Insights Manager. Abi talks about the skills needed for this role, career cross over and what it was like moving from an agency to client-side.
What attracted you to insight and the role?
In terms of Insight in general, I'm quite an inquisitive person, so after I finished a degree in psychology, I realised quite quickly I didn't want to take it further. It's fair to say most people in the industry didn't grow up thinking they were going to be a researcher! My degree led me to Market Research which is all about understanding behaviour and providing actionable insights.
Over the years I have always worked agency side, and I wanted to see what the other side of the fence was like. It's good to change things up and challenge yourself, so after 7 years, I wanted to get more involved with the projects end-to-end. Plus, the brand (cinch) and it's ethos seemed really exciting.
What is your role at cinch?
I am a Research and Insights Manager. The Research team sits within the wider Marketing team and works very closely with them. We also work with other teams such as Product and Customer Experience ensuring insights are at the heart of all business decisions.
What other roles are transferrable to your sort of role?
There is so much variety to the role. I'd say anyone with a strong research background could do this role. If you have 4/5 years of experience, an overall understanding of the industry and project management experience, you will excel.
If you're someone that can understand the implications of the insights, how to share that with other people in the business who might not understand insights, and how they are going to affect the business, this could also be a great role for you.
If you go client-side it does help to understand the industry they are in, but most of the time it isn't essential so don't let that put you off!
What does your day-to-day look like?
It's a mixture of working on ad-hoc projects and brand tracking.
There's actually quite a bit of a variety of working with a tracker, and using that to influence business decisions – that's important to an in-house role.
I run quant and qual research projects and spend time working with stakeholders – I work closely with them to understand the commercial context of the research – if they have a need, is that viable for the business and is what we implement going to impact the business. If so, in what way?
I spend a lot of time embedding research, delivering projects, working with different teams to understand how we should use the insight, what they can do with it, the implications of it, and so on.
What key skills/competencies are needed to do this sort of role?
I think the typical skills of a researcher, so things like, project management (end to end). Whether the work is in-house or managing an agency, your responsibility is to make sure that's running smoothly.
Presentation skills are a must. Making sure you can feed insights/data back in a way people can understand, as well as to a senior audience.
Ad-hoc and tracker research experience is advantageous, as well as quant and qual – there aren't separate teams in-house most of the time so having skills for both is so beneficial!
And do you think it's easy to pick up one of those skills (quant/qual) – if someone had more of one than the other?
It depends on the organisation and their structure really. I had a stronger quant background when I joined, which helped as data was the heart of the research, then we did more qual later on.
What's the biggest difference moving agency to client side:
One of the key differences is the length of projects. Working for an agency you don't get to see it through to the end most of the time. Working client-side has highlighted that so much goes on internally before the brief even gets to the agency!  Then there's so much collaboration internally once the research project has been delivered, working out the strategy and the decisions that need to be made.
Another would be the fact that you are focusing on one brand, so whilst there is a lot of demand from stakeholders, you're all working towards the same goal which is great so you can better manage priorities. At an agency, you would have to flick between lots of different brands, and the clients' priorities aren't always clear.
In a client-side role, there's also much to do around the research projects, such as helping to inform strategy, building frameworks, informing briefs and so on.
When you're working client-side, you should strip back the presentation and the data you are sharing to make it digestible for everyone to understand. It's so important not to overload stakeholders with numbers and data, but instead, focus on the key data points needed to land the message. At an agency you're presenting to research teams a lot of the time, so it can be quite different.
Any myths about the profession that you have heard?
The myth around client-side is that it's easier! This is far from true. You have so many stakeholders to manage, the same way in an agency you have lots of clients coming your way, so like all roles it has it's challenges.
What about lengths of projects?
This depends on the business and their needs.
Yes, it is longer overall, it's not 6 weeks from proposal to debrief like it could be in an agency. It's 3-6 months end to end. You start with the business problem, how to tackle it, then run the research project, debrief and help teams embed it into their different areas.
Things do take so much longer, but you're involved at each point, so be prepared for that.
Any advice you would give to others getting into a client-side role?
It's important to work for a company or brand you care about, or one that genuinely interests you. At an agency, you often have a variety of clients, so whoever you work with should align with your values.
If we are talking about roles, you have to persevere. Client-side roles are harder to get as there are fewer of them available. You'll deal with a lot of rejections client-side due to a higher number of applications for fewer jobs, and people who already have client-side experience. Just keep going!
When applying for jobs and writing cover letters/updating your CV, make sure you are thinking about what a client might want and tailor this based on your experience. Think about commercial outcomes, insights being a huge part of meaningful change, demonstrate how you champion the voice of a customer/consumer in a business etc.
How do you see insight developing in the future
It's an industry that is always changing – thinking back to when I started, it's so different.
However, at the moment, it's hard not to talk about AI with it being such a huge topic!
Utilising AI is going to become more common. It could give companies an opportunity to gain an initial read or sense check things before spending £100k on a project, for example. You'll be able to automate more menial tasks such as data checking – it will definitely become more prominent in this area.
There's a lot of fear around it at the moment but we should be thinking about how this can aid us as researchers. It won't replace us, but can complement the role, making things easier and more efficient!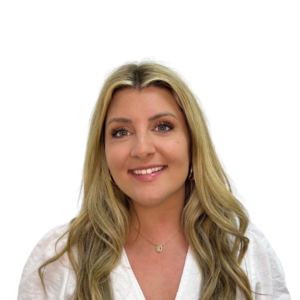 Check out more of our Insights Expertise videos here, or get in touch with Emily to discuss a career in Insights: emily.pool@elizabethnorman.com