England, Newbury
£35,000
-
£53,000
Permanent
Job reference: BH-3401JW
▶Research Manager & Senior Research Manager.
📍Newbury. They require 20% of time in the office – this can be 1 day a week each week or you could do 2 days in a row and then not go back in for 2 weeks for example. Newbury takes 50mins on a direct train from London Paddington or is easily accessible by car from local areas.
💰Research Manager £32,000- £45,000 DOE plus bonus. Senior Research Manager £45,000-53,000 DOE plus bonus.
We're looking for a quant Research Manager and Senior Research Manager to join a leading technology research agency.
The Company:
This research agency are research specialists in the tech sector working for big multibillion-dollar brands like Dell, IBM, VMware, HPE and Sophos. Their research is all ad hoc and they've been quoted in many famous publications including Financial Times, BBC Business & The Wallstreet Journal plus more! They're a close knit team of 50 but growing, they're experiencing strong double-digit growth YoY, it's a great time to join! Plus great benefits 25 days holiday (increasing to 30 with length of service), annual bonuses, training, flexible hours and a wellbeing and social committee!
Role Requirements:
-3+ years of research experience. You may either be working agency side or client-side.
-Experience managing quant research projects end to end from proposal stage to delivery)
-Experience in technology a bonus but not essential.
Culture wise they're really brilliant too, super friendly, supportive and really caring. We've been in to meet them in person and it's a really nice vibe. If you have any further questions or are unsure of applying yet, please feel free to get in contact at James@Elizabethnorman.com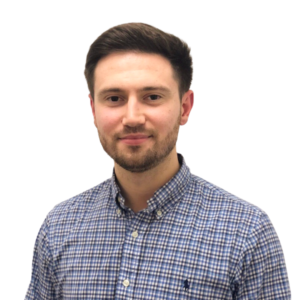 If you require any adjustments during the interview stages or while applying, we are happy to extend our support and assistance.
Click here to head back to our vacancies page or follow us on LinkedIn to keep up with the latest jobs, news and trends across the industry.
---
ENI welcome applications from all sections of society. Additionally, to ensure people with a disability, impairment, mental or physical health conditions can access and progress in employment. Please let us know if there are any adjustments needed in order to make your interview/screening process as seamless and comfortable as possible.

string(0) ""